Jewelry Organizer Box - 28 Slots
⛟ In stock items usually ship within 1-2 business days.
Pickup currently unavailable
GIFT BOX & BLANK CARD INCLUDED
This Box makes an amazing gift for a lover, parent, child, boss or friend who loves watches. With such beauty , craftsmanship and attention to detail, it is guaranteed to please even the pickiest of people. It is already packaged in a beautiful gift box and includes a blank card for those who want to add a sweet note. You will feel so proud to be giving this as a gift at any occasion . It is all ready for gifting . You'll be one proud gifter! 100% satisfaction Guaranteed by manufacturer.
28 UNIQUE COMPARTMENTS - This Jewelry Box has 28 compartments of various sizes and shapes to keep all types of jewelry organized and neatly displayed from necklaces, bracelets and rings to earrings and watches, never lose your jewelry again.

EASY & MODERN CLOSURE: Our exclusive snap and magnet mechanism covered with an elegant buckle is specially designed for easy use and allows you to easily open your jewelry box even when operating with one hand ,closes firmly so it never opens by itself.

COMPACT DESIGN: Designed to sit on your dresser without using too much precious space, this compact designed patented jewelry box comes with 2 trays, one on top of the other, the box measures 10.25 Inches wide 10.25 Inches in the length and 3.5 Inches in the height.

HIGH QUALITY CRAFTSMANSHIP: Built with high quality PU leather on the outside, soft elegant velvet on the inside, well done seams and a built in mirror, this jewelry box has a modern look yet it is sturdy and long lasting, keeps your jewelry organized and elegant.

GREAT GIFT IDEA: Packaged in an elegant gift box also includes a blank gift card this unique, elegant and luxurious design makes it the perfect gift for your loved one i.e. mother, girlfriend, wife, daughter, colleague, or friend, gift her with the best, she will thank you forever.
GOT JEWELRY?
Is your jewelry all over the place? Are you struggling to keep them organized & handy? Are you Looking for the most beautiful jewelry box to accommodate your or a loved one's expanding jewelry collection? Glenor Co. Luxury Jewelry box is what you are looking for. It will keep your jewelry organized, neat and gracefully displayed in the most beautiful way. We guarantee it and so do our customers.
THE ULTIMATE JEWELRY BOX
28 Compartments - This Jewelry box has 28 compartments of various sizes to keep many types of jewelry pieces, each in their own space.
Attractive Contemporary Design - It's very obvious that Glenor Co has given much attention to every little detail while designing this box. It's elegant buckle, beautiful large mirror and smooth design is the perfect combination of modern and class.
With durable hinges and magnetic Snap, this jewelry organizer opens & closes easily.
High Quality - Glenor Co jewelry box is made with solid & the highest quality materials only and is destined to last for a long time.
No More Misplacing Jewelry - With its neat compartments & trays this box will keep all your jewelry organized & displayed in one place, it's perfect 

jewelry storage solution.

The Ultimate Gift - Already packaged in an elegant gift box & gift card included, this stunning jewelry box is guaranteed to please. 
Open your box to discover
...
PU Leather smooth exterior with belt and stitching detail.
Modern Metal on the closure belt
The interior is covered in a soft velvety fabric to protect against scratches.
Lift- out tray and bottom space with a total of 28 compartments.
Beautiful large mirror on the inside of lid
Beautiful Gift Box included
FREE Gift Card included
Glenor Co Jewelry Box is the ONLY Jewelry box backed by a No-Hassle Money-Back Guarantee to ensure 100% Satisfaction. Introductory Price! Order your Jewelry Box now before our sale ends.
BE HAPPY!
Glenor Co offers a 100% satisfaction Money-Back Guarantee to ensure complete customer satisfaction. You are guaranteed to end up happy.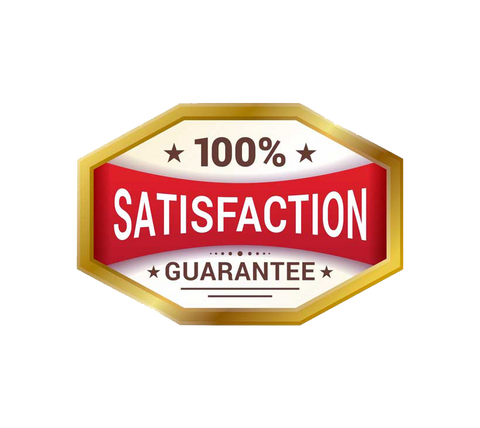 The most loved jewelry organizers!
With a more than half a million boxes sold, and thousands of happy customers across all ages and states, this GLENOR CO jewelry box was designed, Trademarked and Patented by Glenor Co. Glenor Co stands firmly behind its products and only the HIGHEST QUALITY materials and craftsmanship were used to create this box.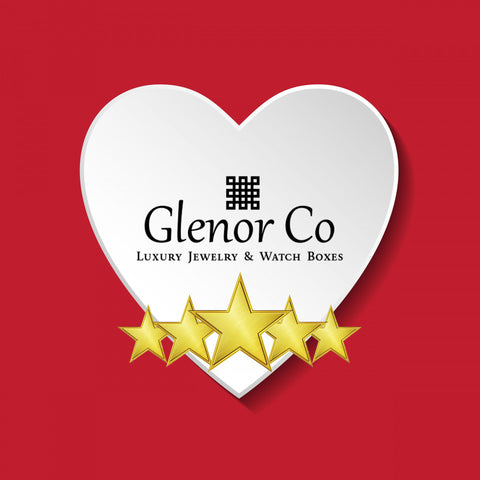 "I couldn't have been more pleased with this box!"
"Not only is it beautiful, but it is well made"
"meets the purpose for which it was designed. I just love it!"
GIFT BOX & BLANK CARD
An elegant gift box and blank card is included with each Jewelry box for the most presentable gift giving. This makes a great gift for a mother, girlfriend, wife, daughter, colleague, friend or any other special woman in your life.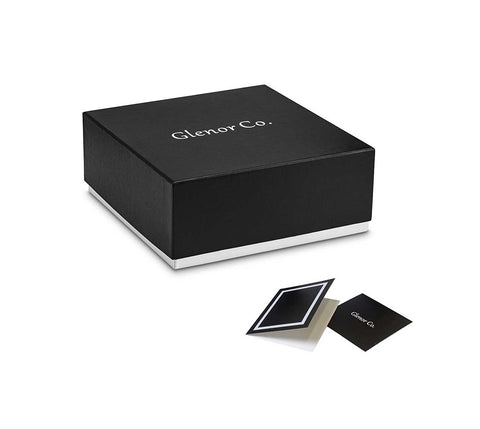 Ez finding
Best jewelry box on this market. Design excellent. Interior firm , smooth. Loving every aspect of your product. Thank You
It's PERFECT!
I recently ordered this jewelry organizer after researching online for awhile. It's absolutely BEAUTIFUL! My jewelry looks so pretty and organized in the various sized compartments. It was so nice to get rid of all those little retail boxes. I couldn't be happier! It's perfect!
Beautiful jewelry box
This is a beautiful, high quality jewelry box! My girls received this as a gift and I now like to give them as a gift to others.
A gem of a jewelry box
I have only had the jewelry box a few weeks, but so far couldn't be happier. Gender neutral contemporary design and has all the compartments/ divisions I need. Doesn't take up much space and has a low profile. I asked about "off gassing" before ordering as another jewelry box I ordered on Amazon ended up causing tarnishing on my sterling silver jewelry. I was told that there has never been a complaint/ return request due to any tarnishing issues. Fingers crossed.
I ordered the jewelry box directly from Glenor Co and did not have to pay shipping. It arrived quickly (within several days) and the packaging was thorough; inside box/ gift card was lovely.
28 slot jewelry organizer
It was a gift for my granddaughter. She was excited to get her first grown up girl jewelry box. When I saw them today her Dad told me when they pulled the film from the mirror it was cracked. I'm now past the return deadline and can't return it. Also, I'm confused about why it was shipped in an Amazon Prime box. Since I am a Prime member, I could have received an order from Amazon in 2 days without paying shipping. I did not realize when I ordered it that they had a store on Amazon. I also ordered another organizer. This morning when I went to open that box the clasp no longer was attached to the magnetic flap. That is not such a big deal since it still closes. Next time I will remember to check with Amazon before I directly order from a company.