Makeup Organizer Box with 4 Drawer - Extra Large
⛟ In stock items usually ship within 1-2 business days.
Pickup currently unavailable
How does your dresser look after you do your makeup? 

Like it was hit by a tornado after a category 5 hurricane right after a massive thunderstorm? 
We get it. That's the struggle of life. 
But guess what? Your struggle could be history now. 

This Glenor Co makeup case will hold all of your makeup so beautifully organized and out of sight that you will finally be able to see the bottom of the dresser counter again! And with your makeup out of sight and neatly tucked into this beautiful box you can make them all think you woke up like this…

This is how this beautiful makeup case will save you from a Makeup Hurricane disaster: 
OUT OF SIGHT: No-one wants to see their multicolored jumble of makeup on their dresser/ vanity counter at all times. This makeup case closes completely , hiding all of your makeup so all you see on your dresser is this gorgeous box.

ALL IN ONE PLACE: Get rid of all your little makeup bags and cases that are cluttering your drawers and are all over the place. Instead keep ALL of your makeup in this large beautiful box. You will see your entire makeup collection at a glance so doing your makeup will take half the time. Turn every frantic morning into an easy calm one.

A PLACE FOR EVERYTHING: We put a LOT of thought into each compartment to give you the perfect space for every type of makeup. It will be so easy to find what you want and keep it organized, even the messiest of humans will have a hard time messing this up.

ELEGANT DRESSER ACCENT: This makeup box is beautiful, modern and sophisticated. It will look so good on your dresser/counter, even your interior designer would highly approve.

MAKEUP ADDICT'S DREAM GIFT: If you know of a makeup addict and you happen to like (or love) them, giving this makeup case as a gift will most get you onto 'The Husband, Dad, Mom , Daughter, Sibling , or Friend of the Year' list. Already packaged in an elegant gift box, this gift is the easiest gift to give as well. OVERALL DIMENSIONS: 11 Inches x 11 Inches x 7 ¼ Inches
So what are you waiting for? Click on the ADD TO CART button to order your Makeup Box now.
BE HAPPY!
Glenor Co offers a 100% satisfaction Money-Back Guarantee to ensure complete customer satisfaction. You are guaranteed to end up happy.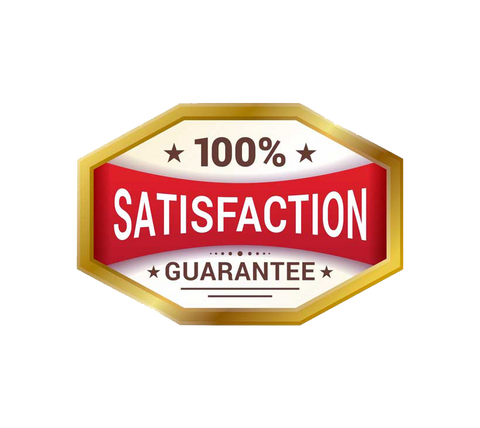 The most loved jewelry organizers!
With a more than half a million boxes sold, and thousands of happy customers across all ages and states, this GLENOR CO jewelry box was designed, Trademarked and Patented by Glenor Co. Glenor Co stands firmly behind its products and only the HIGHEST QUALITY materials and craftsmanship were used to create this box.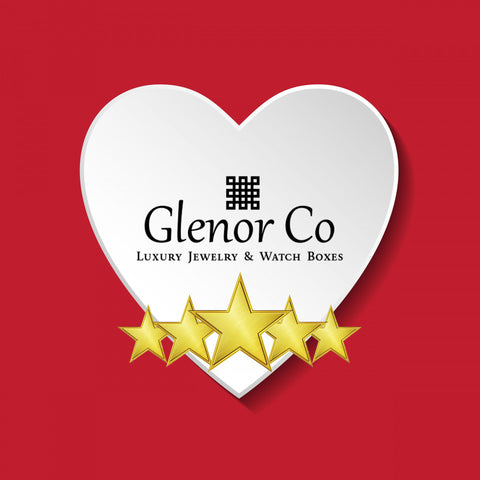 "I couldn't have been more pleased with this box!"
"Not only is it beautiful, but it is well made"
"meets the purpose for which it was designed. I just love it!"
GIFT BOX & BLANK CARD
An elegant gift box and blank card is included with each Jewelry box for the most presentable gift giving. This makes a great gift for a mother, girlfriend, wife, daughter, colleague, friend or any other special woman in your life.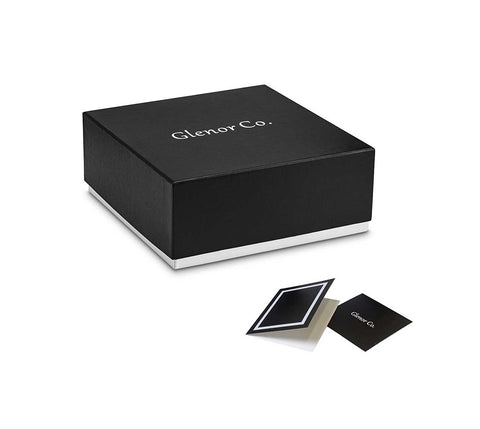 Pretty but not the best
It is very nice, and holds some of your makeup but, it's too heavy and not deep enough and could be used for jewelry. Too expensive for not meeting the needs.
I just love my makeup organizer. It fit everything in it with room for more. Looks great on my dresser. Everyone should have one. Keeps ALL your makeup organize instead of expose and in the way on top of your makeup dresser. I've got more compliments on the box itself. Made very well and looks very expensive. So glad I bought it. I give it a five .
Love it!!!
This is a lovely makeup organizer! It is huge and has such a sleek, clean look. It is very sturdy and of high quality. I love it!!
Large make up organizer
I bought this for a gift. My daughter loves it!!