Valet Jewelry Box - Holds 4 Watches, 12 cufflinks, 2 Sunglasses & Tray Storage
Pickup currently unavailable
STAY ORGANIZED - Keep your watches, cufflinks, sunglasses and other valuables organized, all in one place and in one glance. This large box has compartments and cushions to hold 4 large watches, 12 cufflinks, 2 sunglasses and 3 hidden compartments for other valuables .Save critical time and turn your frantic frustrated mornings into a breeze.

CHERISH YOUR VALUABLES: Keep your valuables safe from dust, scratches and falls in this handsome box. Keep them in their designated place and misplacing your valuables will be a thing of the past.

UPGRADE YOUR DRESSER'S APPEARANCE - Glenor Co. Valet Jewelry Box boasts a unique beautiful and a more convenient design than the other boxes out there. With its clean look and metal accents this Box's elegance will greatly enhance your dresser and add a sophisticated feel to your room. Additionally, Unlike others, our box can be easily opened and closed with one hand for the most convenient use.

BE THE PROUDEST GIFTER: This Glenor Co Valet Jewelry box is so Elegant and Luxurious you will feel so proud to be giving this as a gift at any occasion. It is a definite pleaser. It is also already packaged in an elegant gift box and includes a blank card, all ready for gifting. This makes a wonderful gift for a father, boyfriend, husband, son, colleague, friend or any other special man in your life.

A BRAND YOU CAN TRUST: This is an ORIGINAL GLENOR CO Men's Valet Box that was designed, Trademarked and Patented by Glenor Co. Glenor Co stands firmly behind its products and only the HIGHEST QUALITY materials and craftsmanship were used to create this box. DIMENSIONS - Exterior: 11½ Inches long x 8½ Inches wide x 3½ Inches high
"ATTENTION WATCH COLLECTORS"
Are you struggling to keep valuables organized, protected and easy to find? Are you Looking for the most beautiful luxury box to accommodate your or a loved one's expanding accessories ?

Glenor Co. Luxury Watch /Sunglass valet box is what you are looking for. It will keep your watches , sunglasses and other valuables organized, safe and gracefully displayed in the most beautiful way. We guarantee it and so do our customers.

"THE ORGANIZED MAN'S DREAM"

*12 Compartments - Includes compartments to accommodate 4 large watches, 12 cufflinks, 2 sunglasses and a hidden section for other valuables , such as cufflinks, tie clips , cash, cards , etc.
*High Quality- Glenor Co. Valet box is made with solid and the highest quality materials only. With its sturdy metal hinges and thick solid walls, it's destined to last for decades.
*Beautiful Display- With its large glass window and neat pillows this box will give your watches the presentation they deserve.
*Attractive Contemporary Design- It's very obvious that Glenor Co has given much attention to every little detail while designing this box. It's elegant buckle and smooth design is the perfect combination of modern and class.
*Opens easily with one hand only.
*The Ultimate Gift- Already packaged in an elegant gift box & gift card included, these boxes are guaranteed to please.

Open your box to discover...
*Beautiful carbon fiber design exterior with neat stitchless corners
*Large glass window
*Sophisticated stainless steel metal plate
*Interior is covered in ultra smooth PU leather
*Thick sturdy walls & smooth metal hinges
*4 large watch compartments & PU leather cushions
*12 cufflinks slots
*2 sunglass sections + 3 hidden compartments
*Beautiful Gift Box included
*Blank Gift Card included
BE HAPPY!
Glenor Co offers a 100% satisfaction Money-Back Guarantee to ensure complete customer satisfaction. You are guaranteed to end up happy.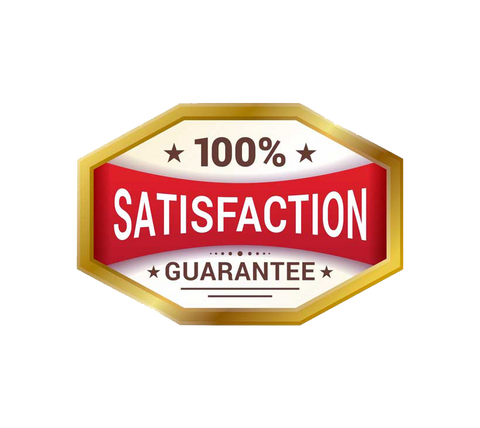 The most loved jewelry organizers!
With a more than half a million boxes sold, and thousands of happy customers across all ages and states, this GLENOR CO jewelry box was designed, Trademarked and Patented by Glenor Co. Glenor Co stands firmly behind its products and only the HIGHEST QUALITY materials and craftsmanship were used to create this box.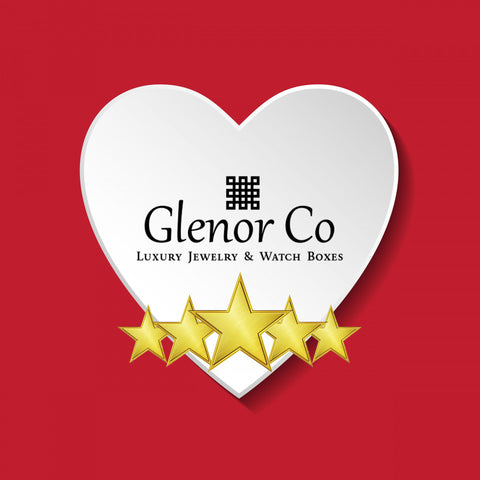 "I couldn't have been more pleased with this box!"
"Not only is it beautiful, but it is well made"
"meets the purpose for which it was designed. I just love it!"
GIFT BOX & BLANK CARD
An elegant gift box and blank card is included with each Jewelry box for the most presentable gift giving. This makes a great gift for a mother, girlfriend, wife, daughter, colleague, friend or any other special woman in your life.